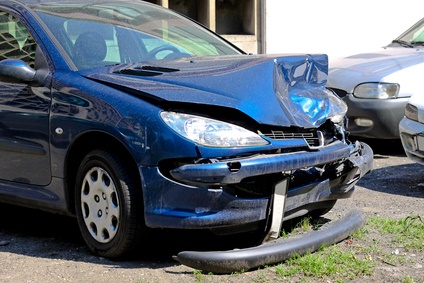 If you live in or around a city as large as Houston, the odds are that you're going to be involved in a car accident at least once in your lifetime. When that happens, insurance companies become involved, so it's important that you know what to do, especially if you've been injured. You'll want to take these steps to protect yourself and your rights.
Check for Injuries
If possible, try to find out if anybody has been injured. That includes yourself. Then call 911. The 911 operator will ask if an ambulance is needed. If you're experiencing any pain, discomfort, disorientation or the like, advise that an ambulance is indeed needed. If anybody else at the scene is injured, tell the operator how many people might be hurt. Extra personnel and equipment might be needed.
Paramedics will examine and treat you at the scene. Insist on being transported to the nearest emergency room where you'll be examined and treated in more detail. In personal injury claims, insurance companies rely on medical records. Paramedics will start the records process, and other more detailed medical records will be generated at the emergency room.
Ask Police to Investigate at the Scene
Ask that police investigate the accident. The insurers of the parties will be relying on information contained in an accident report that's completed by the police officer who investigated the accident. It will contain contact information for the parties, their insurers, and any independent witnesses along with brief renditions of their versions of events.
If the officer issued a traffic citation, the report should state who was cited and what he or she was cited for. Police officers are experienced and credible witnesses. The entire fault issue in your case can turn on the investigating officer's testimony. Always ask for a police investigation.
Protect Your Rights
Don't give a written or recorded statement to the opposing insurer. That law doesn't require you to give one, and that insurer will only try to use it against you in the future. Don't give up your rights. Protect them by calling our offices as soon as possible after any accident. Attorney Gerardo Cantu is a car accident attorney in Houston. Contact us at the Gerardo Cantu Law Firm, P.C. to request our accident tip card in English or Spanish so you can have it with you at all times.